VISIT ANGLESEY BROCHURE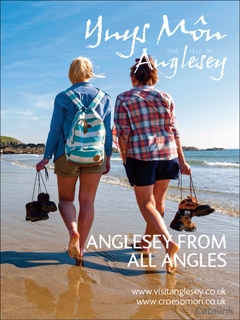 (Rating 4.1/5.0 from 76 members)
Anglesey From all Angles
Anglesey is a place where you can get away from it all, enjoy the hospitality and lose yourself in the islands winding lanes or on its spectacular coast.
There's also plenty to do for all the family with events, attractions and outdoor activities all set in beautiful scenery. Request the Visit Anglesey Brochure today for inspiration on your visit!
Anglesey is many things. It is a place that inspires, a place that appeals to all the senses – a place to see, hear, taste, smell and feel. It is a place to get away from it all. But most of all, Anglesey is a place to get out and do!
Beautiful landscapes invite you to enjoy your visit however you choose – unspoilt coastlines, picturesque towns and outdoor activities will ensure you find the perfect way to spend your holiday.
What to do in Anglesey
Take to the sea with watersports & sailing
The best UK beaches to enjoy
Enjoy a beautiful landscape & thriving wildlife
Take a walking holiday or explore spectacular walking routes
Request the Visit Anglesey Brochure for upcoming events in Anglesey and all the must-see attractions and hidden gems!